Brand Identity / Website Design and Development / Look Book
Since 2001, artist Suzan Etkin and her husband, Brenden FitzGerald, have collaborated with some of the industry's most innovative architects and interior designers to produce custom chandeliers and art features for hundreds of landmark spaces, including the W Hotel Seoul, Mandarin Oriental New York, and Intercontinental Hong Kong.
Hoping to define their brand outside of the work itself, the founders enlisted us to help develop a focused narrative that would spark and inform conversations with new clients. We began by focusing on their core audience of architects and designers to create a brand strategy and visual language that conveyed the sophistication of their craft. Working with Sue and Brendan, we gave their studio a name refresh, created a new framework to showcase their work, developed a core visual identity (logo design, typography, graphic elements, corporate stationary) and built a fresh new website. This end-to-end brand experience worked to represent sei's one-of-a-kind work, range of services, and inventive and collaborative processes, all while showcasing it as an aspirational and trusted brand.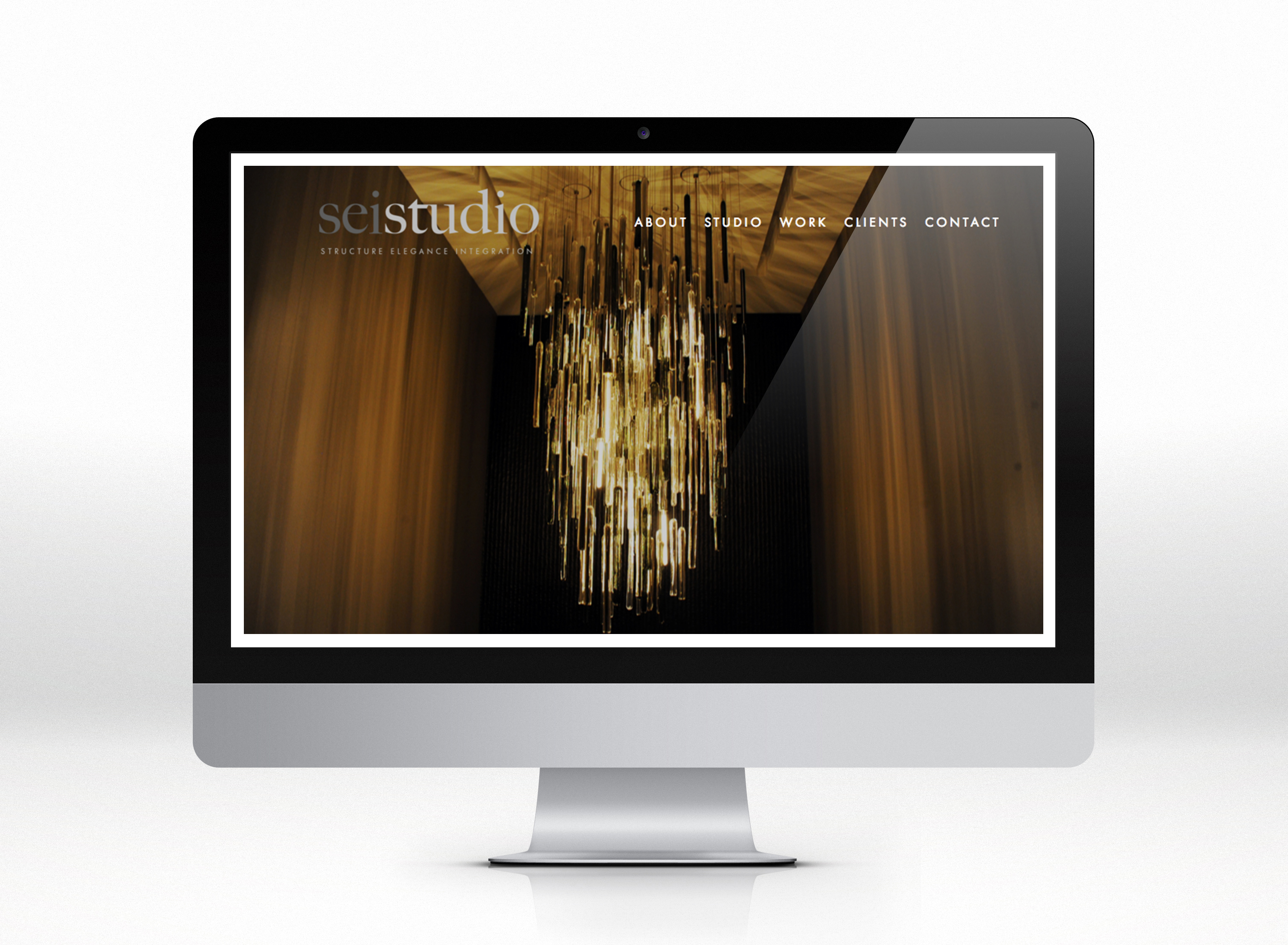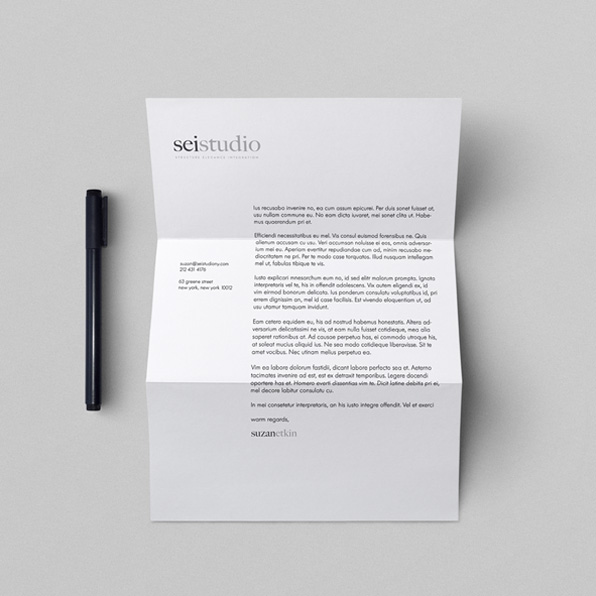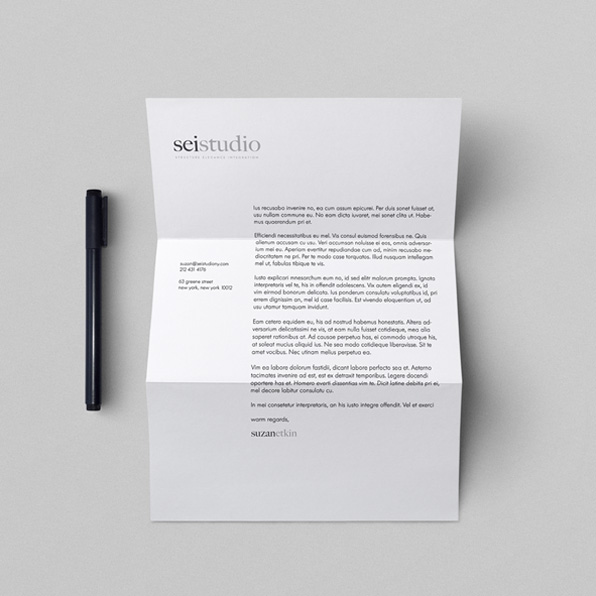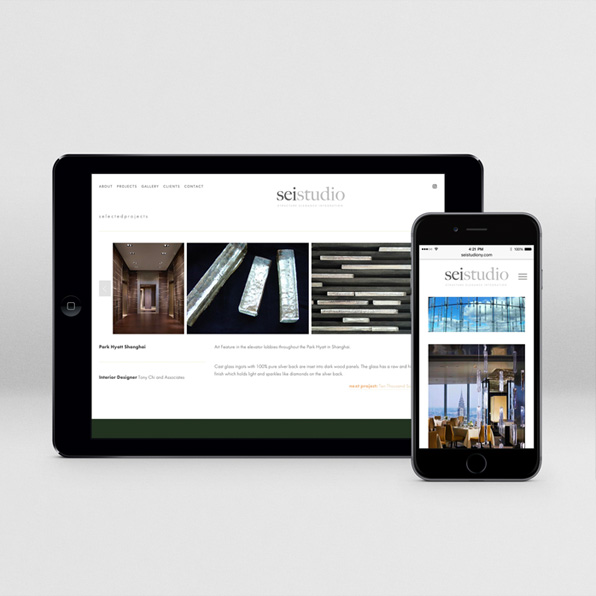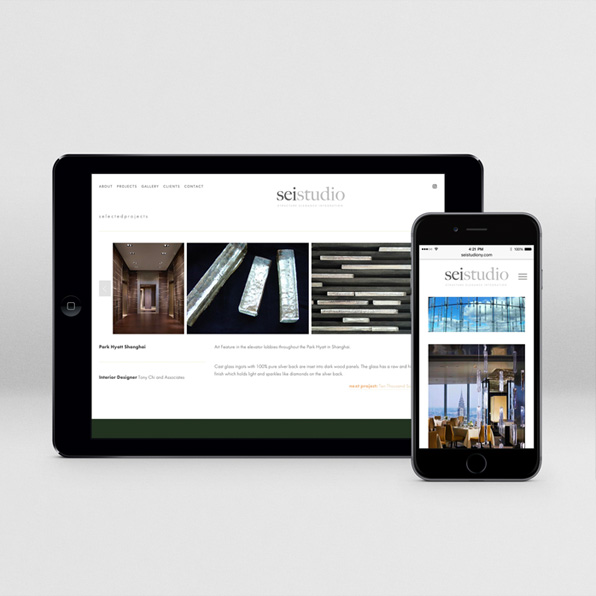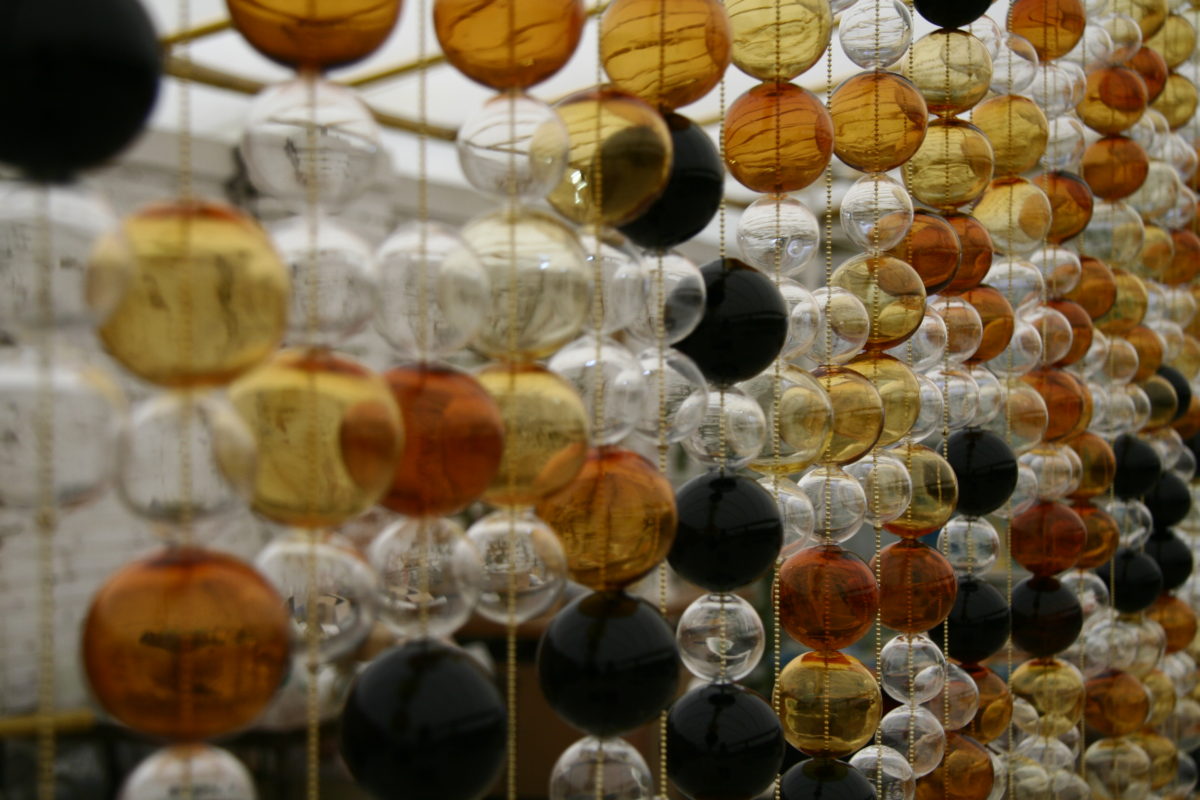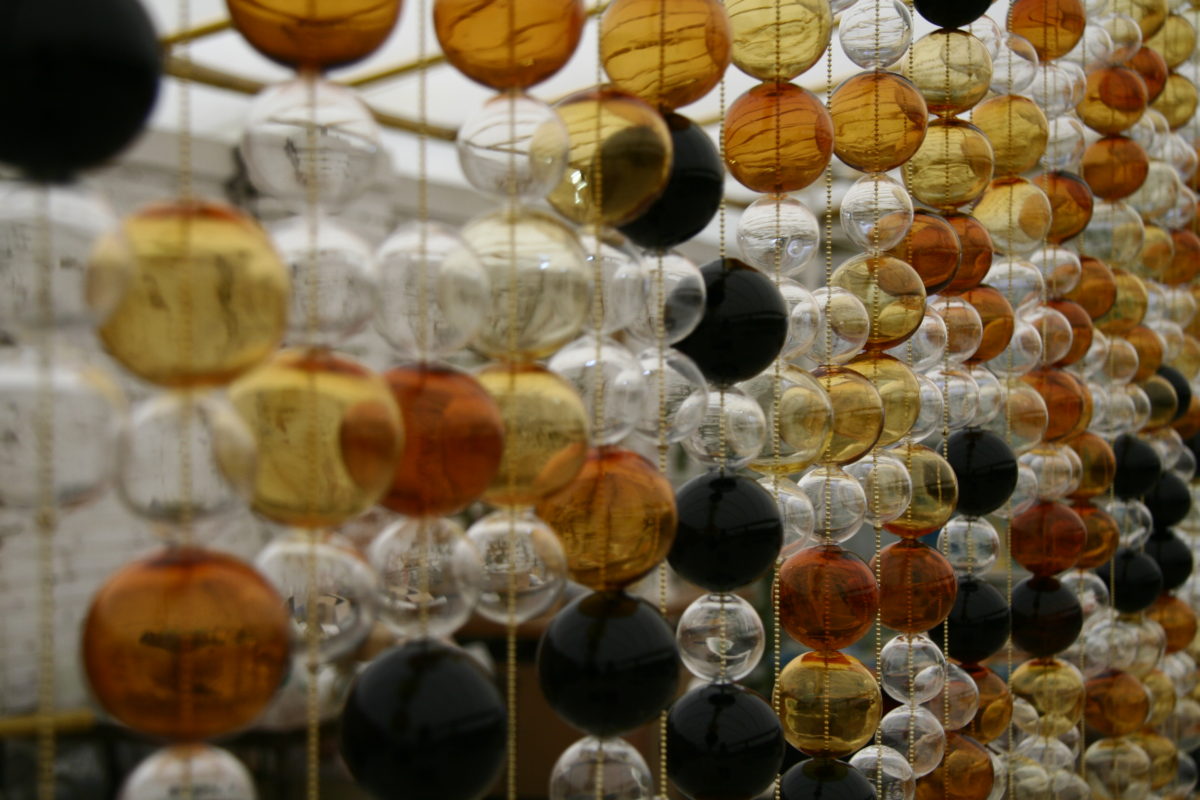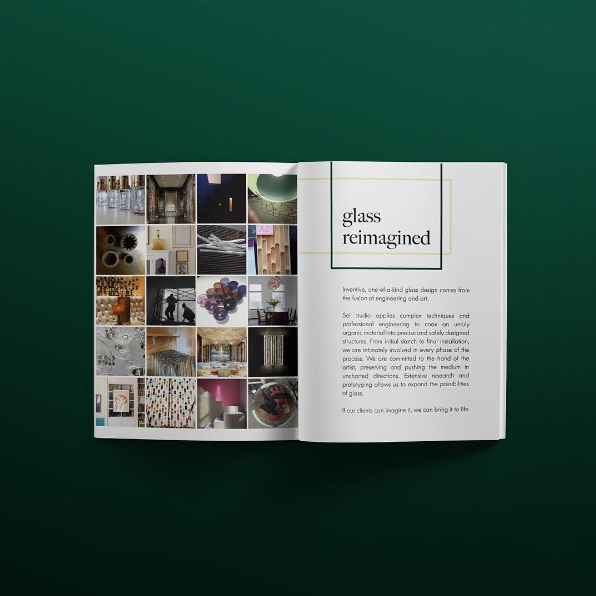 [unex_ce_button id="content_9gvzws4bl,column_content_yuaaf3gih" button_text_color="#000000" button_font="semibold" button_font_size="15px" button_width="auto" button_alignment="center" button_text_spacing="2px" button_bg_color="#ffffff" button_padding="15px 60px 15px 60px" button_border_width="4px" button_border_color="#000000" button_border_radius="0px" button_text_hover_color="#ffffff" button_text_spacing_hover="4px" button_bg_hover_color="#000000" button_border_hover_color="#000000" button_link="http://settecreative.com" button_link_type="url" button_link_target="_self" has_container="" in_column="1"]ALL PROJECTS[/ce_button]
[unex_ce_button id="content_9gvzws4bl,column_content_bsvge1sgt" button_text_color="#000000" button_font="semibold" button_font_size="15px" button_width="auto" button_alignment="center" button_text_spacing="2px" button_bg_color="#ffffff" button_padding="15px 60px 15px 60px" button_border_width="4px" button_border_color="#000000" button_border_radius="0px" button_text_hover_color="#ffffff" button_text_spacing_hover="4px" button_bg_hover_color="#000000" button_border_hover_color="#000000" button_link="http://settecreative.com/work/elana-slott/" button_link_type="url" button_link_target="_self" has_container="" in_column="1"]NEXT PROJECT[/ce_button]