Content Strategy / Brand Partnerships / Apparel Design / Collateral
Tangerine opened its doors in Spring 2015 with a vision to create a kick-ass community for both seasoned yogis and first-timers. We worked with Tangerine's founders to turn a small yoga studio into a lifestyle brand that is now a thriving fitness staple in Brooklyn.
We developed a cohesive vision to create connections across social media, press, partnerships and activations. As a result, Tangerine was featured in Elle, SELF, Racked NY, Well+Good, and Brooklyn Magazine, and within 6 months class attendance increased 200%.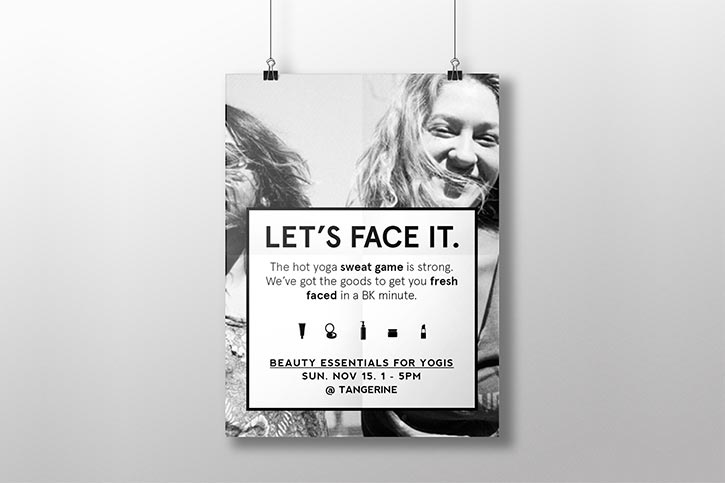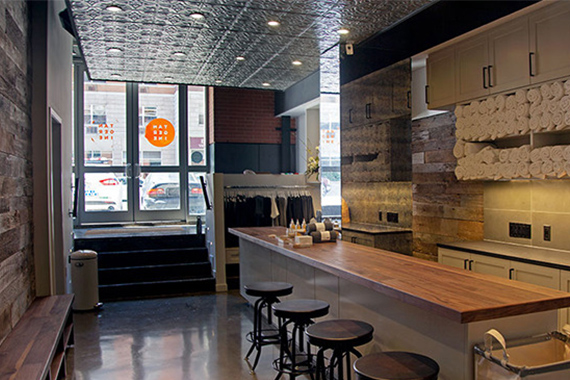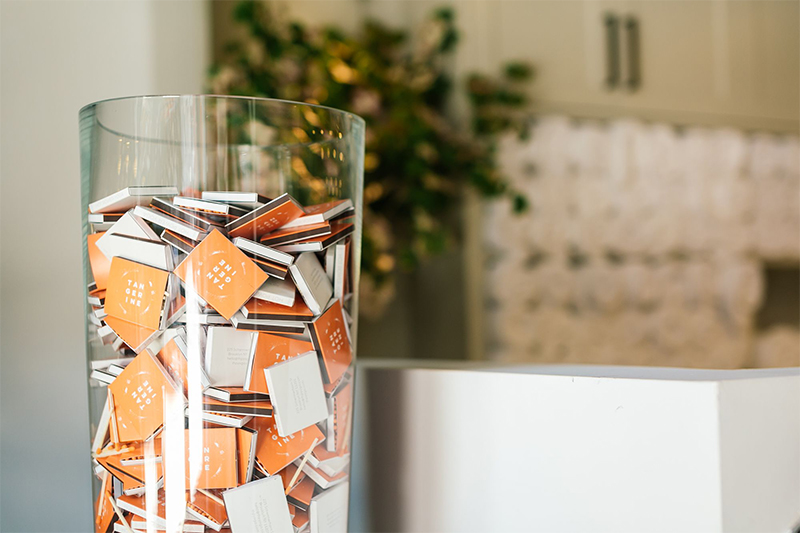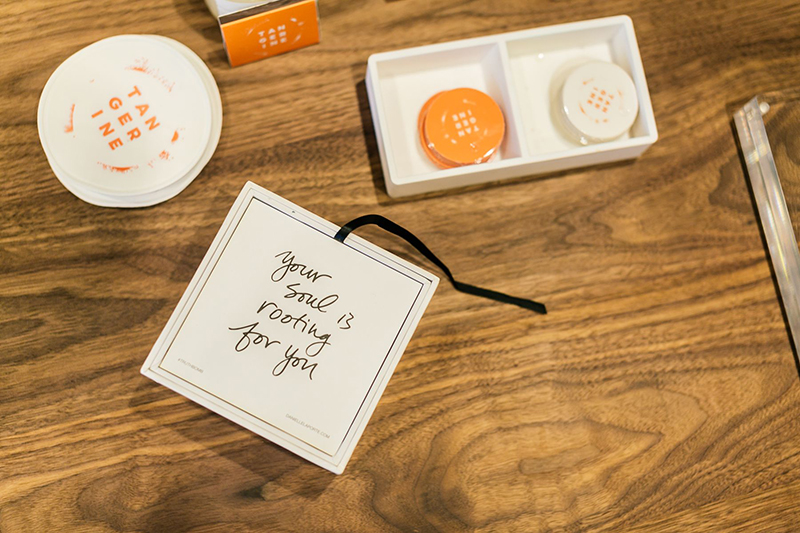 [unex_ce_button id="content_yt6kjl63n,column_content_yuaaf3gih" button_text_color="#000000" button_font="semibold" button_font_size="15px" button_width="auto" button_alignment="center" button_text_spacing="2px" button_bg_color="#ffffff" button_padding="15px 60px 15px 60px" button_border_width="4px" button_border_color="#000000" button_border_radius="0px" button_text_hover_color="#ffffff" button_text_spacing_hover="4px" button_bg_hover_color="#000000" button_border_hover_color="#000000" button_link="http://settecreative.com" button_link_type="url" button_link_target="_self" has_container="" in_column="1"]ALL PROJECTS[/ce_button]
[unex_ce_button id="content_yt6kjl63n,column_content_bsvge1sgt" button_text_color="#000000" button_font="semibold" button_font_size="15px" button_width="auto" button_alignment="center" button_text_spacing="2px" button_bg_color="#ffffff" button_padding="15px 60px 15px 60px" button_border_width="4px" button_border_color="#000000" button_border_radius="0px" button_text_hover_color="#ffffff" button_text_spacing_hover="4px" button_bg_hover_color="#000000" button_border_hover_color="#000000" button_link="http://settecreative.com/work/o-i-glass/" button_link_type="url" button_link_target="_self" has_container="" in_column="1"]NEXT PROJECT[/ce_button]